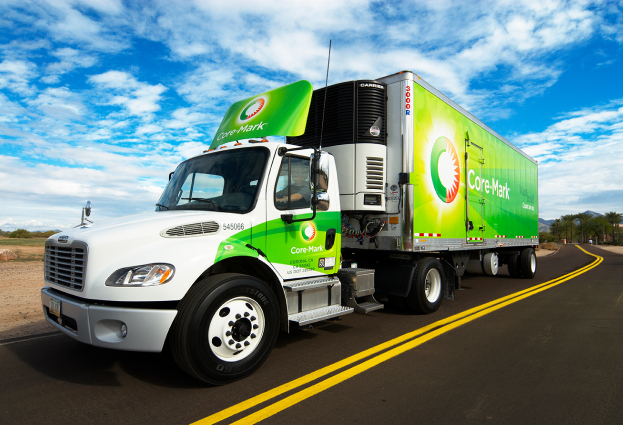 135+ years delivering solutions to meet our customer's needs
A Customer-Centric Approach to Convenience
More than a century of helping c-stores achieve success
The Core-Mark mission is to be the most valued marketer of fresh, food, and broadline supply solutions to the convenience retail industry. From our humble beginnings in 1888, we have grown into the largest, most comprehensive marketer of consumer goods in North America. Today, Core-Mark continues to develop innovative foodservice programs, cutting-edge technology solutions, and targeted analytics to provide our customers with the best possible service and help them grow their sales and profits.
45 Locations across North America
50k+ Retail locations served
Convenience at our Core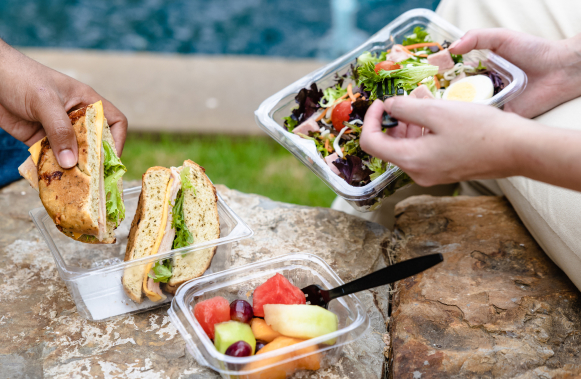 Food Forward
Core-Mark is changing the game for made-to-order, c-store menus. Our comprehensive turnkey programs serve as a one-stop-shop, empowering operators to offer the best in Southern fried chicken, handcrafted Italian favorites, Hispanic-inspired fare, and more. This enables you to effortlessly meet the demand for meals and snacks across all dayparts.
Expanded programs exist for beverage and fresh grab-and-go items, as well. With our selection of high-quality restaurant brands, private-label options, unique flavor profiles, and marketing options, our customers have access to everything they need to execute an amazing food offering. Additionally, our team of professional chefs support our customers to lead the market in this critical growth area.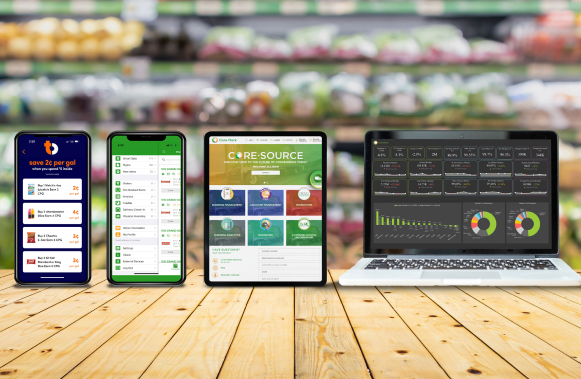 Innovation Driven
To compete in the fast-paced digital landscape, convenience operators need tools and capabilities that deliver top service. That is why we offer loyalty programs to initiate consumer rewards for spending in your stores and at your pump, to keep shoppers coming back. And when they do return, Core-Mark's capabilities in order solutions and order replenishment represent a huge value for retailers, optimizing product assortment and delivering real-time, customized dashboards to analyze the health of your business. Our contactless mobile checkout options offer retailers an ability to give their customers a seamless mobile payment program, with choices for self-checkout kiosks and app-based ordering.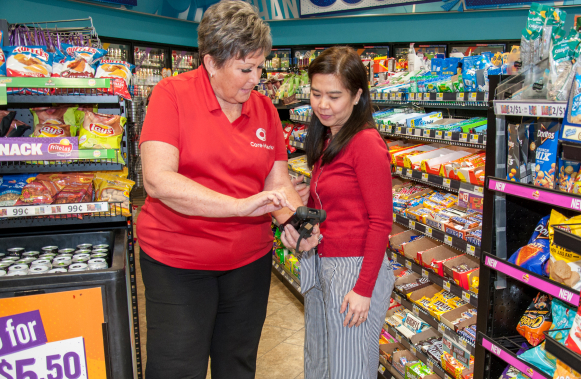 Customer Focused
Core-Mark is here to provide best-in-class support for c-stores of all sizes and markets. Our customers are our top priority, and we pride ourselves in providing the support and services needed to grow their businesses. Core-Mark has teams providing service nationally and locally in the communities our customers serve. You can count on us to combine our technology, network, solutions, and most importantly our people, to deliver an unparalleled customer experience.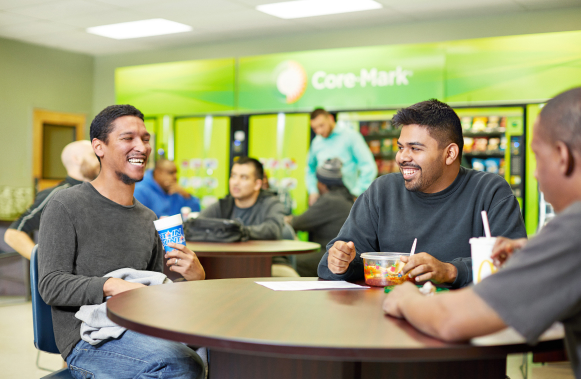 Diversity, Inclusion, and Belonging
For Core-Mark to effectively serve a diverse group of customers and communities, it's critical that we represent them in our organization. As a Performance Food Group company, we share in enterprise-wide efforts to expand the viewpoints and experiences of our workforce. Core-Mark is working to integrate inclusion strategies into our talent acquisition processes, to increase our partnerships with minority-owned operators and vendors, and to amplify awareness and cultural fluency.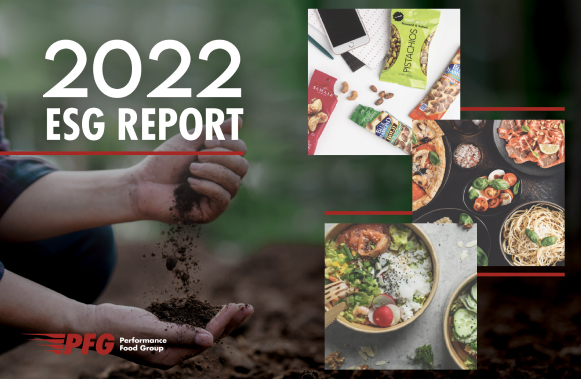 Strides in Sustainability
As a company, we have made major strides in our approach to the challenges affecting our planet and our people. The 2022 Corporate and Social Responsibility report explores the ways in which we are positively impacting the world around us, innovating with new sustainable products and processes, and inspiring our associates to be their best selves – all with an eye toward our efforts in 2023 and the future of the industry.
View 2022 Report