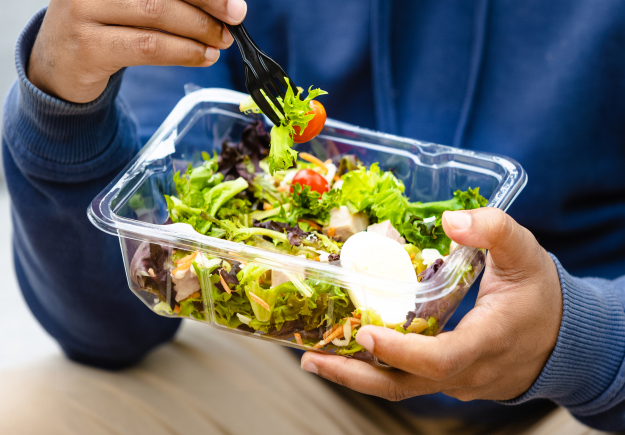 1 in 3 Americans turn to c-stores for healthy food options
Retailer Solutions
From fresh solutions to everday staples
Core-Mark's retailer solutions are designed to help you grow your business through marketing, technology, and supply chain programs that ensure you stay on trend and profitable.
63% would visit convenience stores more often if they offered fruits and vegetables
59% are choosing better-for-you snacks more often now than they were pre-COVID
The Core-Mark Center of Excellence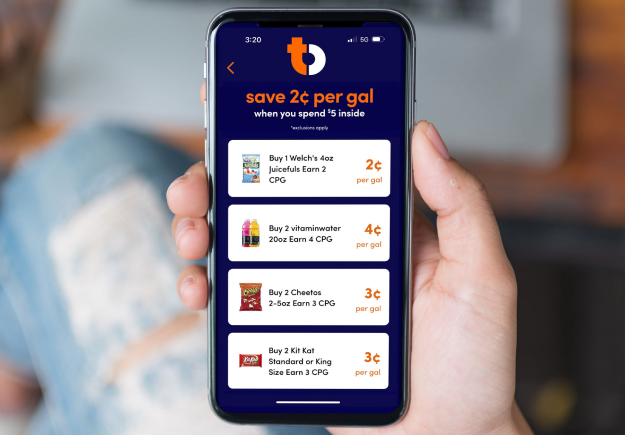 56% of shoppers would shop elsewhere for better rewards
Top-Off Rewards Loyalty
Top-Off Rewards is a proprietary turnkey loyalty solution designed for retailers of any size. Exciting features include:
Your program, your customers: Consumer redemption is confined to your store or chain
Compatibility with retailer-trade programs like Scan Data and Tobacco Loyalty
Vendor funded offers from brands you love
Customizable club offers
Proven marketing support for success
Have over 20 sites? We'll help you create your own program!
Learn More
25% of shoppers say loyalty programs influence their decision making
29% more spending by loyalty shoppers per visit, with 20% more visits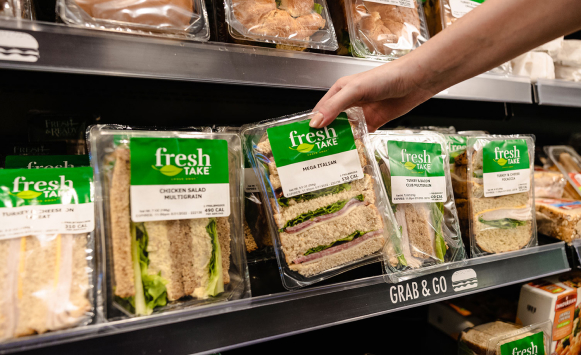 Irresistible Healthy Options
Give consumers what they are hungry for and capitalize on fresh food sales throughout any daypart with products from recognizable and established brands. You can also take advantage of our proprietary Fresh Take program featuring salads, sandwiches, vegetable cups, and protein-packed egg and cheese cups. And if you need merchandising solutions, look no further than our Fresh Selections Cooler Program, helping to provide equipment and ready-made plan-o-grams. Contact us today to learn how we can support your unique needs.
Download PDF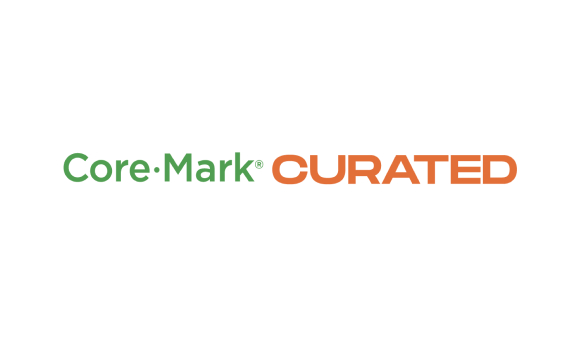 Core-Mark Curated
Core-Mark Curated offers entry and exposure to the convenience channel for start-up brands and businesses. During our Curated submission rounds, we look for new and innovative products without national distribution to the convenience store industry, or not in the space at all. Core-Mark Curated supports emerging brands while keeping our retail offering fresh and innovative.
Submissions and selections are rolling throughout the year, so follow the link below for additional information on how you can disrupt the convenience industry.
Learn More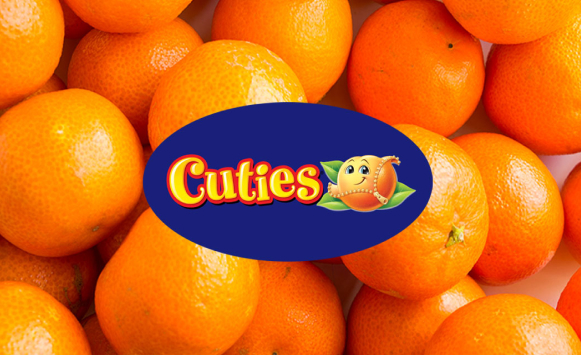 Exclusive Cuties® Provider
As America's original clementine brand, Sun Pacific's Cuties are a snack that you can feel great about giving to everyone. They are a nutrient packed addition to all types of diets – from Paleo and Gluten-free, to Vegan, Vegetarian, Low-Fat and Fiber-Rich. Plus, Cuties allow for flexible store placement. Cuties can be merchandised in ambient areas like a fruit rack or in a refrigerated cooler.
Download PDF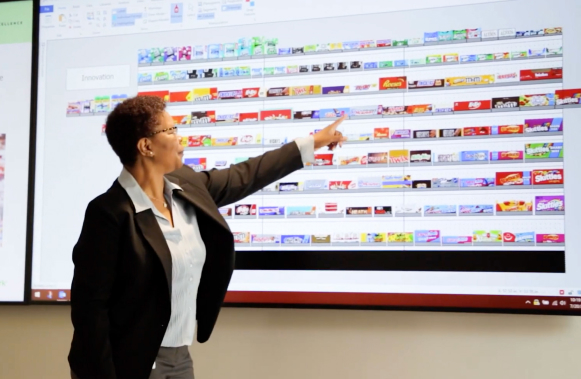 Category Management
Core-Mark delivers a comprehensive category management program for any size store or chain. We develop customized planograms through data-driven, information from industry and market sources, coupled with Blue Yonder technology. The results are effective merchandising strategies and planograms, driving profitable revenue opportunities in core categories like candy, salty, meat snacks, ice cream, and fresh foods.
For more information on any of our category management solutions, please contact us.
Contact Us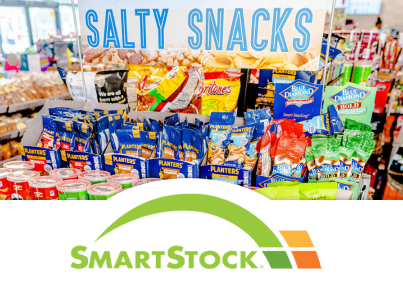 Grow your sales with best-in-class, data-backed retailing solutions with a personal touch. Operators can leverage our expertise and receive in-depth evaluations of category sets, inventory levels, product rotation, and accuracy of shelf tags. Performance metrics and category insights help operators manage inventory intelligently and effectively. Complete with expert-developed planograms on an array of categories, SmartStock has been proven to help stores outperform their competition.
Download SmartStock® PDF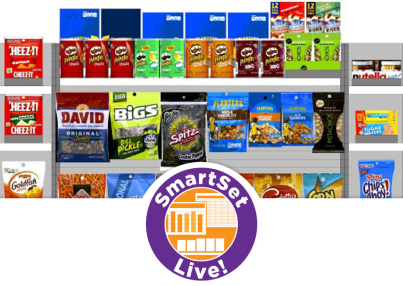 Our experts develop planograms by leveraging cutting-edge technology coupled with our extensive data analytics capabilities, customizing planogram models for product assortment and shelf placement - all in an effort to maximize sales for the stores we serve. From shelves to racks, under counter space to free-standing coolers, our cloud-based space visualization platform can maximize sales for any operator and any footprint.
Download SmartSet™ PDF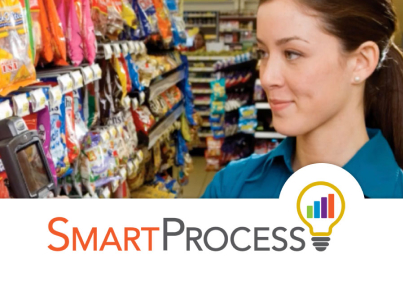 SmartProcess™ is our proprietary category management solution featuring customized planograms and developed leveraging multiple data points, category insights, seamless execution and ongoing support to drive increased sales and profits. This includes customized planograms, specific to every category and gondola size, seamless planogram implementation completed through a highly experienced partner in c-store resets, and a data-driven assortment of products, based on facts, not opinion or vendor investment.
Contact us for more information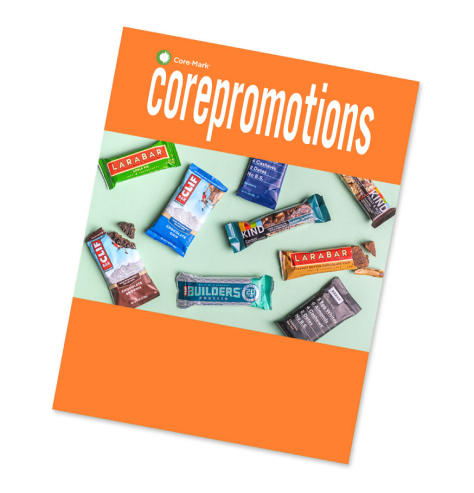 Monthly Core Promotions
Timely promotional offers are key to driving incremental sales. Core-Mark's partnerships with key industry manufacturers and suppliers allow us to access core, innovative and seasonal offerings – deeply discounted – to drive your sales and profitability.
Log into your account to download this month's edition!
Access Here