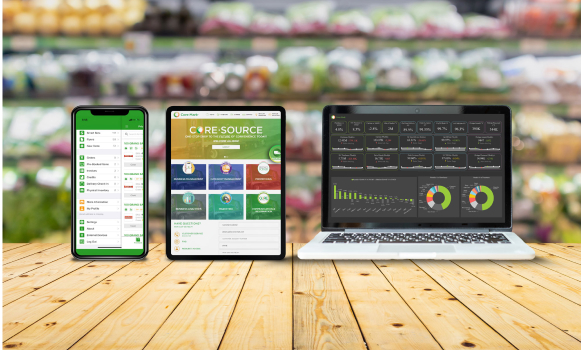 Retailer Technology
Tools to help you manage your business more efficiently
Core-Mark provides industry-leading sales technology platforms to help you run your business more efficiently.
Reduce labor with Advanced Ordering (Computer Generated Ordering)
Monitor deliveries with Track My Order
Inventory Status annotations to assist with managing out-of-stock items
Access real-time data and insights through our Retailer Analytics Dashboard
Leverage our many category planograms or add your own to ensure compliance
Download PDF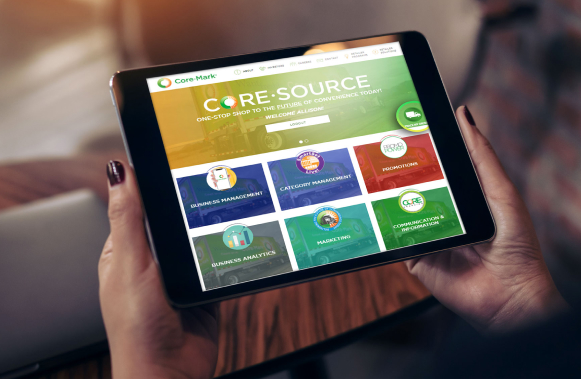 Core-Source Portal
CORE-SOURCE, Core-Mark's one-stop-shop portal provides access to all your business solutions, including Track My Order, the iMark portal, Retailer Analytics Dashboard, and much more!
Key features include:
Single Sign On (SSO) capability
Track My Order delivery alerts
Business analytics
Marketing programs and category management
Pricebook and ordering
Industry articles and trends
Visit Core-Source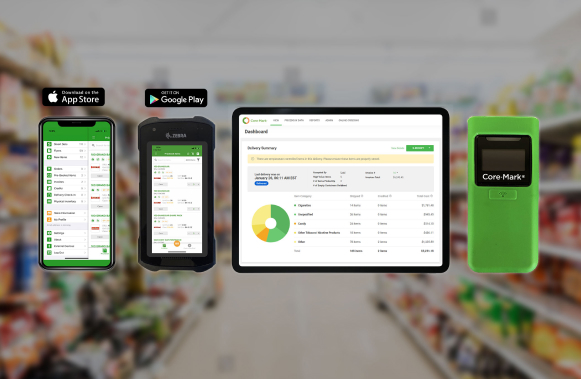 Ordering Solutions
Core-Mark's portfolio of ordering solutions ensures you will be on the cutting-edge of technology.
Key features include:
Fully integrated mobile and web-based ordering platforms
Use your own device with (Android) and (iOS) mobile ordering
Everyday business solutions like delivery-check-in, par-level ordering and critical item reminders
Ability to pair with scanners and shelf label printers via Bluetooth
Easy access to invoices, credits, and pre-book documents
Visit Core-Source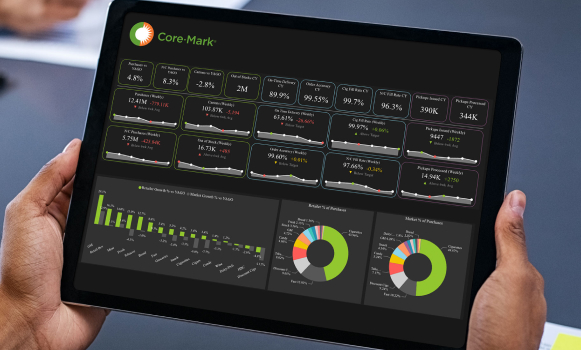 Retailer Analytics Dashboard
Core-Mark's Retailer Analytics Dashboard provides you with real-time information necessary to build sales and profitability, served up on Microsoft's PowerBI platform.
Includes the following features:
Year-over-year data and trends
Gap opportunity
Core-Mark's operational performance metrics
Your purchase metrics
Market performance
SmartStock program performance
Accessible via CORE-SOURCE